Advice for People Moving House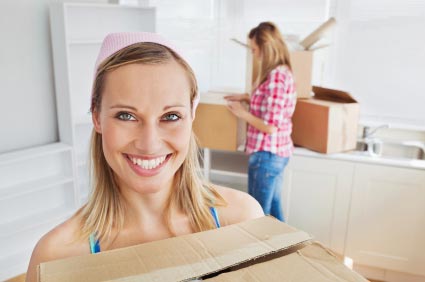 Moving house can be a confusing and stressful experience. After all, it's not something you do every day. But we do. So benefit from our vast experience in the furniture removal industry with answers to our most frequently asked questions about moving with us, and moving house in general.
You are here: home > common questions
Moving House With Us
How much notice do you need?
We don't require much notice at all. Our furniture removalists are loading our of major cities daily and we can usually pickup with as little as 24 hours notice. For regional locations allow a little longer. If you have an urgent pickup dont hesitate to call us on (02) 4628-2966 to check availability.

If you wish, you can book as soon as you have a reasonably firm date in mind for your removal. Move dates can be changed later at no extra cost.
How long will my move take?
We will include estimated transit times with your quote. These are estimates only and are based on long term averages. Numerous factors can influence delivery times, many of which are out of our control. We will contact you on the day prior to delivery by SMS, phone or email and the driver will contact you one hour before arrival. It's important that you remain contactable throughout the move.

Furniture removals between Sydney and Brisbane are usually completed with 1 to 4 business days.
What if I have more or less items than included in my quote?
It is completely understandable that you will not have a 100% accurate inventory until you have nearly finished packing for your move. You can update your inventory (along with many other job details) as you pack at any time prior to pickup. We will reduce or increase your quote to reflect the changes in your inventory up until the day prior to your move date. If your removal size increases after this point you will be charged accordingly. If your job size reduces after this point we cannot reduce the quoted price. This is because we have allocated truck space for your furniture removal that can no longer be resold. The bottom line is that you should contact us the day before your furniture removal is booked to take place in order to finalise any details that have changed.

For your peace of mind, note that we charge for furniture removals on a sliding scale. The more you have, the lower the rate. So you shouldn't experience any unexpected price jumps as you add more items.
Can you provide storage?
Yes. We can. We maintain secure storage facilities across Australia and offer competitive rates on long and short term storage.

To ensure that all of our client's possessions are stored securely, we do not allow any public access to our storage facilities and you will not be able access or collect your items yourself once they enter a storage location. Consequently, you will need to book a 'redelivery from storage' servive with us. The cost of redelivery is included when you receive a quote for storage. If you require access to your furniture and other items whilst they are in storage we recommend that you arrange for storage at another storage facility.
What locations do you service?
We perform furniture removals between over 7000 locations across Australia.
What if I need to move something that is not in the list?
To keep our system usable, we have only included the most common furniture and household items on our online inventory. If you need to move something that is not on the list simply select something of a similar size and nature. We also include a space below the inventory to enter additional items that don't appear on the list. You may enter anything to be moved in this field along with a short description and dimensions where appropriate. Our expert reviewers will update your quote accordingly and send you a revised quotation via email.
Should I purchase Transit Protection for my furniture removal?
As part of our commitment to keeping our services as flexible as possible, we don't roll the cost of Transit Protection into the cost of your move. You are not required to purchase a Transit Protection option but we strongly recommend that you carefully consider it. We offer several levels of protection for you to choose from based on your requirements and budget. The rates for Transit Protection vary and will be presented with your quote.

How can I pay?
We accept various payment methods including:
>

Electronic funds transfer (EFT). Please include your job reference number in the transfer description.

>

Visa and MAsterCard.

>

For furniture removals we can accept cash on pickup, or on delivery for furniture removals being priced at on an hourly rate.
For all jobs, please allow enough time for funds to be cleared before the scheduled pickup date to avoid any delays. Car transport services require pre-payment via EFT or credit card in order to secure your booking.
Preparing for your move
Where can I get packing materials?
It is vital that you choose appropriate packing materials when you move house. Especially when moving long distance or interstate. Wherever possible, use materials that are designed specifically for furniture removals. Plastic tubs are often brittle and crack. Supermarket boxes are often flimsy and easily crushed. Masking and other tapes often tear or lose adhesion. The consequences of trying to save a few dollars with innapropriate packing supplies can be devastating. In our experience, it's just not worth it.

Most reputable storage facilities offer packing materials and are often the most convenient place to source your supplies. Sometimes, second hand. If you have the original packing for items such as LCD or plasma TV's (and they're in good condition), it is usually best to use them.

Alternatively, We can supply a range of purpose specific moving boxes and packing supplies. This service differs in price and availability between locations. Where available, prices for supply and delivery of packing materials will be presented when you get a quote for your move with us.
What should I pack, and what should I leave for the furniture removalists?
Generally speaking, anything small enough to be packed into a removal carton, should be. Anything larger (e.g. beds, white goods, couches, etc.) will be wrapped in furniture removal blankets by your removalists.

Some things you should prepare prior to the arrival of your furniture removalists:
>

Dismantle any beds or flat-pack furniture.

>

Tape up drawers and cupboard doors. To prevent damage and/or injury, please ensure that these items are empty!

>

Where possible remove knobs from drawers and cupboards. You can often screw them in reverse, facing the inside of the drawer - provided that no long screws are left sticking out.

>

You can use plastic wrap for matresses, couches, etc. Otherwise your removalists will use blankets.

>

Remove glass turntables from microwaves and pack them in boxes.

>

Ensure that you have labelled everything with your job reference, name, delivery address, and destination room for the item. A short description of each cartons contents can make unpacking more efficient.